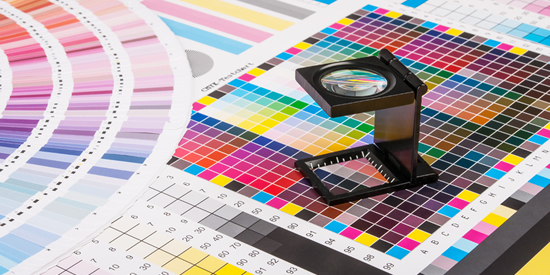 Our graphic design artist has over 5 years of experience which involves a variety of specialties.  These include the designing of logos, brochures, business cards, stationery, calendars, golf tournaments, bulletins, signs, wide format printing, etc.  We can complete the printing of any design work or you may get design work or typesetting for any project you want to complete.
We have recently purchased a new Xante envelope digital printer.  Of course, envelopes may be printed in black & white, but the full color possibilities are amazing.  It is not only easy and rapid to set, but consistently prints envelopes with full color that are beautiful.  Since there is great savings of labor time with this new addition, that savings make the envelopes more affordable to you.
Realizing we must keep abreast of digital technology, we also have a brand new Canon wide format printer.  This versatile printer has the ability to print on a wide variety of materials, including canvas, poster, and vinyl.  Besides being able to print as large as 44 inches by 60 feet, this inkjet printer produces colors that are gorgeous.  Portrait wide format prints have flesh colors that look seemingly alive.  That large print you have considered has now become economical enough for you to check with us.